PERSONAL INJURY CLAIMS
If you have suffered loss (either financially or through personal injuries) as a result of an accident, you may be able to claim compensation.
At your first meeting with us, we'll let you know if we think you have an actionable claim. We will also discuss your funding options. For example, you may be entitled to legal aid or to have your legal costs covered under an insurance or legal expenses policy. Once you have all the information you need, you can decide whether or not to proceed with your claim.
Thomas Taggart & Sons has a great deal of experience in assisting clients who have suffered loss as a result of road traffic accidents, accidents at work, medical negligence, and criminal injury/criminal damage type cases.
Our aim is to achieve a satisfactory outcome for you as quickly as possible without having to bring the matter to court. However, if a court hearing is required, we can represent you in any court in Northern Ireland.
We will:
| | |
| --- | --- |
| — | ensure that the compensation you are awarded reflects your full entitlement in law |
| — | ensure that you recover special damages if appropriate (such as loss of wages, medical expenses, damage to your vehicle etc.) |
Please contact us today to find out more.
KEY
CONTACT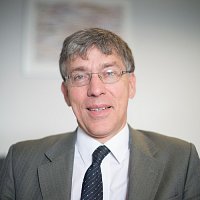 Email: stephen.richards@thomastaggart.com
Phone: 028 2766 2118