FAMILY AND MATRIMONIAL LAW
Family life can be difficult at times however the Solicitors at Thomas Taggart & Sons can provide professional and supportive guidance when you need it. We will give you practical and realistic advice from the outset and will clearly explain the long term consequences of any decision you make on you and your family.
Our Experience
Our Solicitors can advise you on all aspects of family law, including:
| | |
| --- | --- |
| — | separation and divorce |
| — | financial arrangements and distribution of assets on the breakdown of a relationship (whether you are married or unmarried) |
| — | disputes relating to children (such as where they live, who has parental responsibility, when they should have contact with each parent, DNA testing, whether one parent can take a child abroad etc.) |
| — | acting for parents in proceedings brought by Social Services |
| — | domestic violence |
| — | pre-nuptial agreements. |
Carrie Stewart has been a member of the Law Society's Children's Order Panel since 2010. This panel consists of solicitors who have been accredited by the Children Order Panel Accreditation Board to represent parties in private and public law proceedings under the Children (Northern Ireland) Order 1995.
Alternatives to Court
Not all family disputes end up in Court. If possible, we will try to resolve your dispute through negotiation and consultation. We can also advise you in relation to Mediation, should you wish to explore this as an alternative to the Court process.
Funding
We understand that family disputes can place a strain on finances and so we will work with you to ensure our service is affordable. We are always transparent about the costs you will incur and, where possible, we will discuss with you alternative options to achieving your aims. If you are eligible, we will also advise you of your entitlement to legal aid and will assist you with the application.
KEY
CONTACT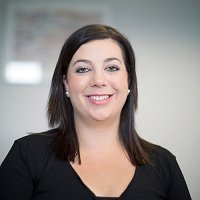 Email: carrie.stewart@thomastaggart.com
Phone: 028 2766 2118
See Carrie's latest article: Separation and Divorce: Key Issues