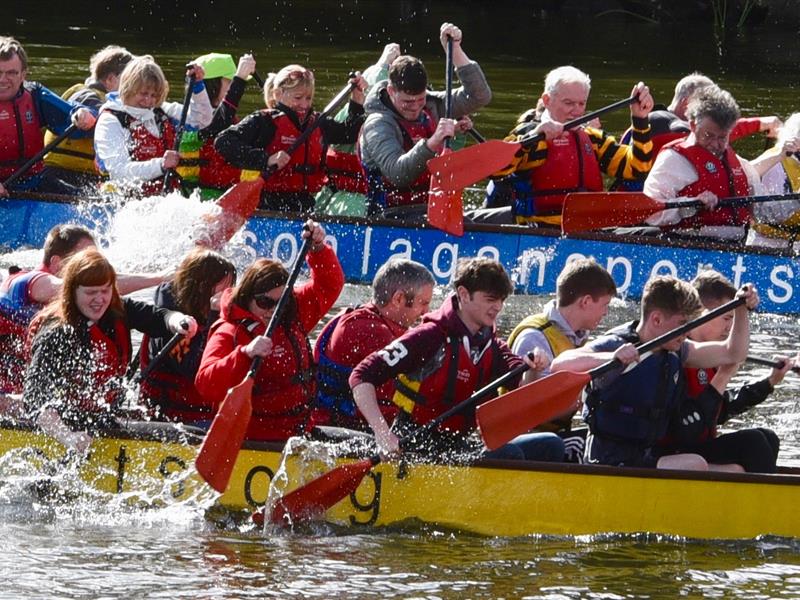 THOMAS TAGGART & SONS PARTICIPATE IN DRAGON BOAT CHALLENGE
Thomas Taggart & Sons were delighted to participate in the 2019 Dragon Boat Challenge at Drumaheglis Marina today in support of their chosen charity for 2019, Ballymoney Community CAP.
Dragon boat racing is an ancient Chinese tradition dating back more than 2000 years. Boats are 40 foot long and need a crew of between 15-19.
The race was a 250 metre sprint along the River Bann with 2 boats taking part and competing against each other in heats.
Whilst the Ballymoney Community CAP team was not ultimately crowned winner, the weather, experience and camaraderie made for an enjoyable day for everyone.