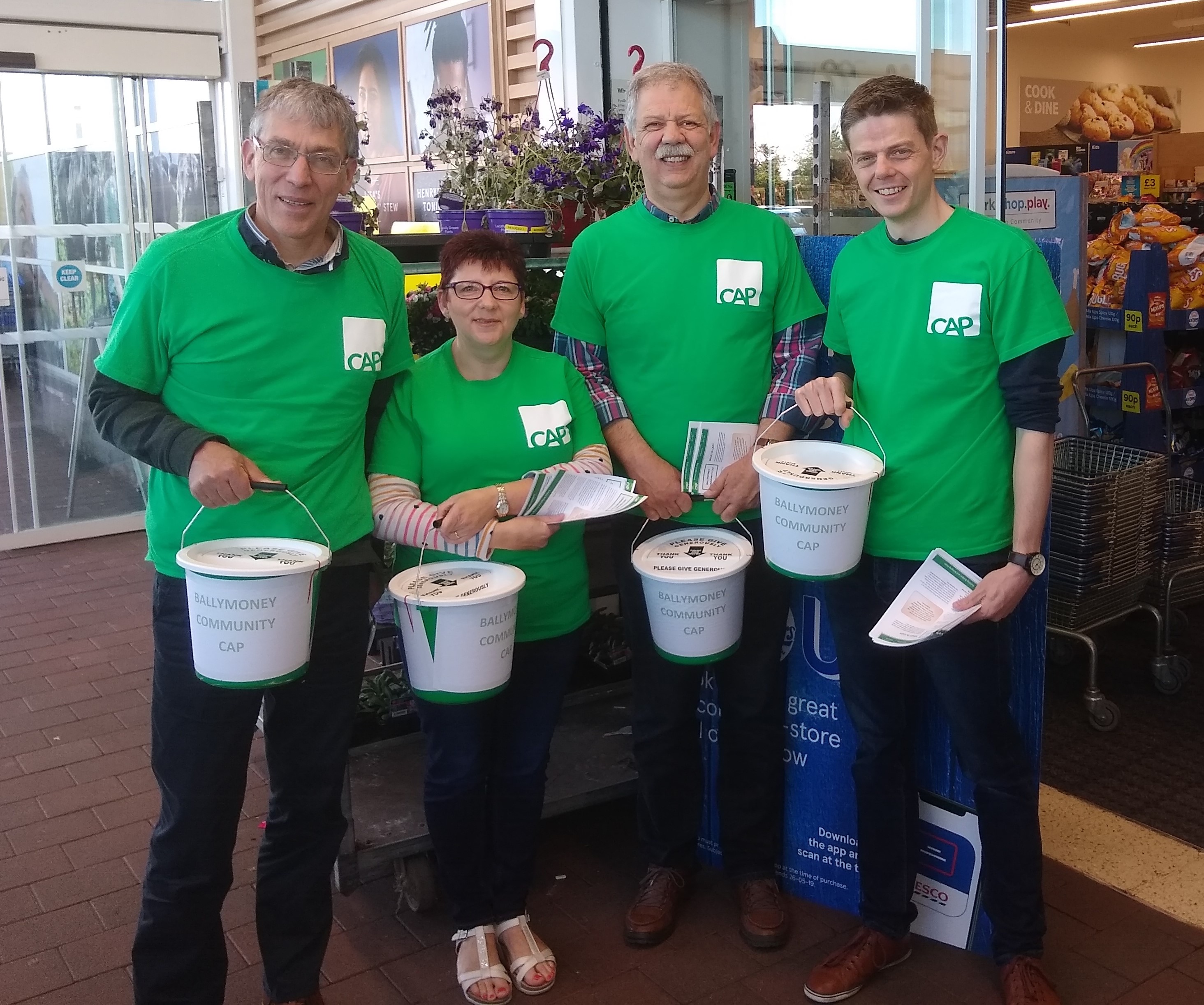 THOMAS TAGGART & SONS COLLECT FOR CAP BALLYMONEY
Thomas Taggart & Sons were delighted to help CAP Ballymoney raise donations and awareness of their charity at Tesco today.
CAP is a UK registered charity which helps lift people out of debt and poverty through award-winning debt counselling and community groups. CAP Ballymoney works with local organisations in the local area to support individuals and families who are struggling with financial pressures and debt.
To find out more information about CAP Ballymoney please visit their Facebook page.