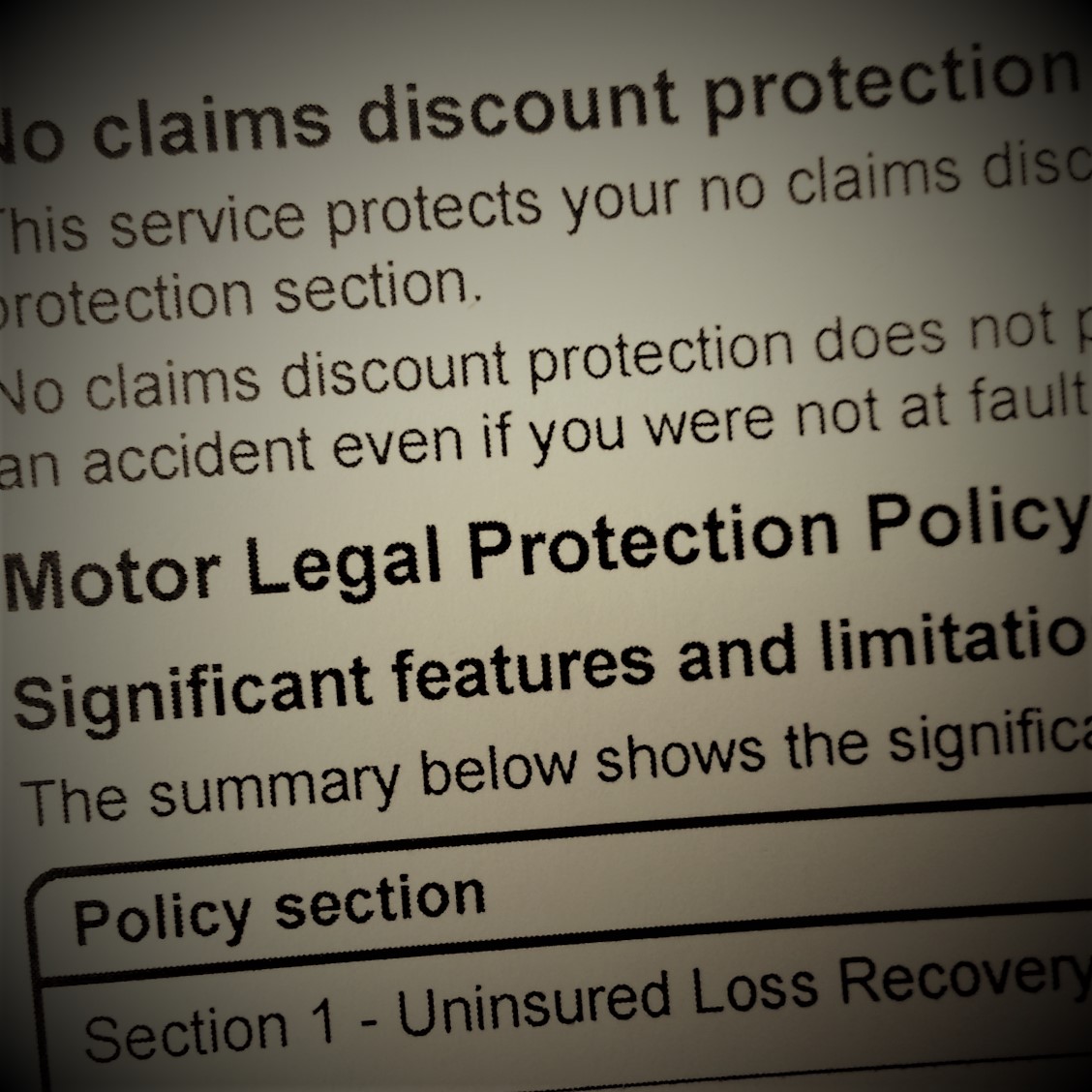 Motor Legal Protection Cover – is it necessary?
When we're renewing our vehicle insurance insurers often present us with a number of optional add-ons. Often we agree to purchase these as we tend to fear the consequences of not being adequately insured in the event of an accident.
One type of add-on we are usually encouraged to purchase is Legal Protection Cover (or Legal Expenses Insurance). It usually adds up to £30 to the cost of a standard car policy. So, should we buy it?
What is Legal Protection Cover?
Put simply, Legal Protection Cover provides financial protection against legal fees and losses following an accident that was not your fault. It is designed to step in if you are hit by another driver and need to issue legal proceedings to recover your losses. Given that legal fees in civil cases can be quite high, many people feel it is necessary to insure against this potential liability.
Is it necessary?
Generally speaking, no. In Northern Ireland, if you are involved in an accident in which you are not at fault, a claim for damage and/or personal injury will be brought against the policy of the other driver. In most instances, the "at-fault" driver's insurance company will be responsible for all reasonably incurred legal costs and expenses incurred by you. This includes your solicitor's and barrister's fees. Even if the at-fault driver is uninsured, these costs are usually recoverable as your solicitor can recover them from the Motor Insurers' Bureau on your behalf.
In the event that you are at fault and are insured with a comprehensive policy, any claim will be brought against your own policy and therefore against your insurer. As a result, your insurer will be responsible for paying any costs incurred by the injured party on your behalf.
It is therefore very unlikely that an add-on Legal Protection Cover will give you any additional benefit. In fact, if you do decide to use your add-on cover, it will usually result in your insurer automatically selecting a solicitor, repair garage and hire car company for you. It is our experience that clients prefer to be advised by a solicitor that they know and trust and who is local and convenient to them.
Our solicitors have a great deal of experience in representing clients in road traffic collisions and claims. We can assist you in seeking compensation not only for personal injury but also for loss of earnings, medical costs, costs to repair your vehicle and hiring a replacement vehicle. We can also recommend a reputable and accommodating company to provide you with a courtesy car so that you will get back on the road with minimum hassle.
So, before you say "yes" to Legal Protection Cover at your next renewal, ask your insurer to confirm exactly what benefits it will give you and then decide if it is worth the extra cost. Remember, even if you have Legal Protection Cover, you are still free to instruct your own solicitor to represent you should you be involved in an accident.
If you have any questions about your policy or, if you wish to discuss making a claim, please contact one of our solicitors.